Safeguarding Adults Masterclass series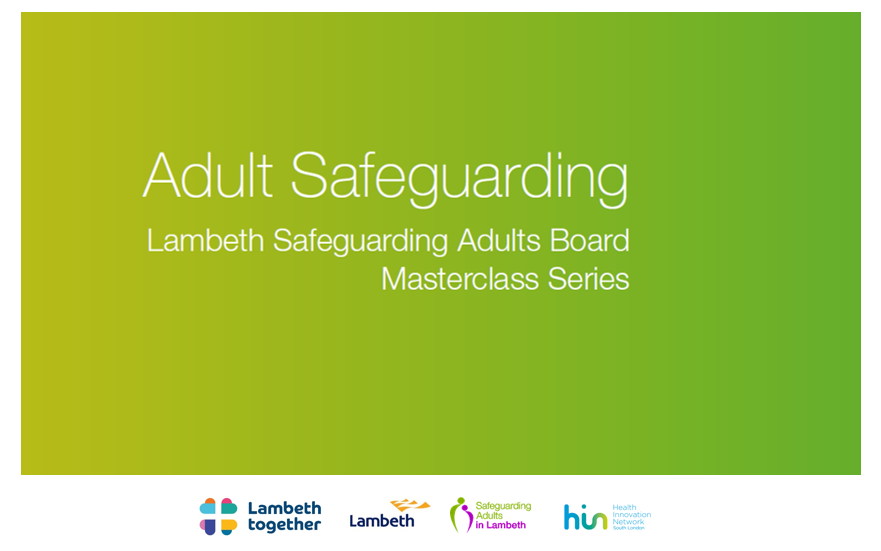 Between September and December 2018, the Lambeth Safeguarding Adults Board ran a series of Adult Safeguarding Masterclasses, made possible  by Lambeth Together funding.
The Masterclass series offered the opportunity for specialist training in the more complex areas of adult safeguarding – ones which are a real challenge for health and social care professionals across the board.
Led by experts in the field, the sessions covered the following areas:
•
Making Safeguarding Personal,
•
Coercion and Control with 'capable' adults
•
Safeguarding Adults Reviews
Multi-agency attendance facilitated the sharing of experiences across a wide range of partners with representation from Mental Health and Hospital Trusts, Service Commissioners, LB Lambeth, Housing, Police, London Fire Brigade, local care providers, third sector organisations and primary care services.
The series was a huge success, with 93% of attendees across all sessions reporting afterward, that the session(s) had left them better equipped to respond to adult safeguarding cases, and 91% of attendees across all sessions said that they found the multi-agency training format useful.
Lambeth Together made this project possible, and their funding further enabled the Safeguarding Adults Board to develop a permanent resource, based on the key content, learning and discussion from each session. This booklet captures the essential knowledge and legislative frameworks that can guide professionals working with adults at risk. It also provides links to further resources and research on best practice.
Lambeth Safeguarding Adults Masterclass Series 2018
Type: PDF
Size: 1.13 MB