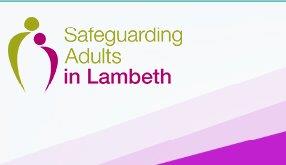 The latest edition of the Lambeth Safeguarding Adults Board newsletter has been published. In our April board we covered various topics, not limited to, the promotion of the Complex Case Pathway tool, the need for more Professional Curiosity, and greater awareness of Domestic Abuse in all its forms.
For all this and more, please see our full update below.
If you'd like to be the first to hear about these updates, email LSABAdmin@Lambeth.gov.uk so that we can add you to our mailing list !