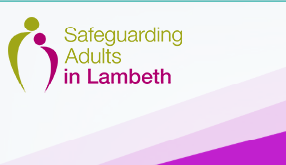 The June 2019 edition of the Lambeth Safeguarding Adults Board newsletter has been published. The latest updates include details on how to access resources to help promote adult safeguarding and information on the Safeguarding Hub for Central South Borough Command unit.
The newsletter also includes a focus on modern slavery.
More than 7,100 suspected victims of modern slavery were identified across the UK in 2018, with London the location for the highest number of suspected victims (1,477). The increase in calls received by the Modern Slavery Helpline is a reflection of increased public awareness of modern slavery. Nonetheless, more still needs to be done to give people the confidence to report their concerns. Analysis of entries to the Safe Car Wash app found that between June and December 2018, 41% of users were advised to call the Modern Slavery Helpline after answering a series of questions. Only 18% of people went on to make the call.
The Lambeth Safeguarding Adults Board on a practical level, recognises there is a need for practitioners and the Board to build confidence and ensure familiarity with the safeguarding implications of modern slavery, which is why it is part of the Board's strategic objectives this year.
To read the full update, please see below.
LSAB Bulletin - June 2019
Type: PDF
Size: 779.43 KB
If you'd like to be first to hear these updates, email LSABAdmin@Lambeth.gov.uk to find out how you can be added to our mailing list!