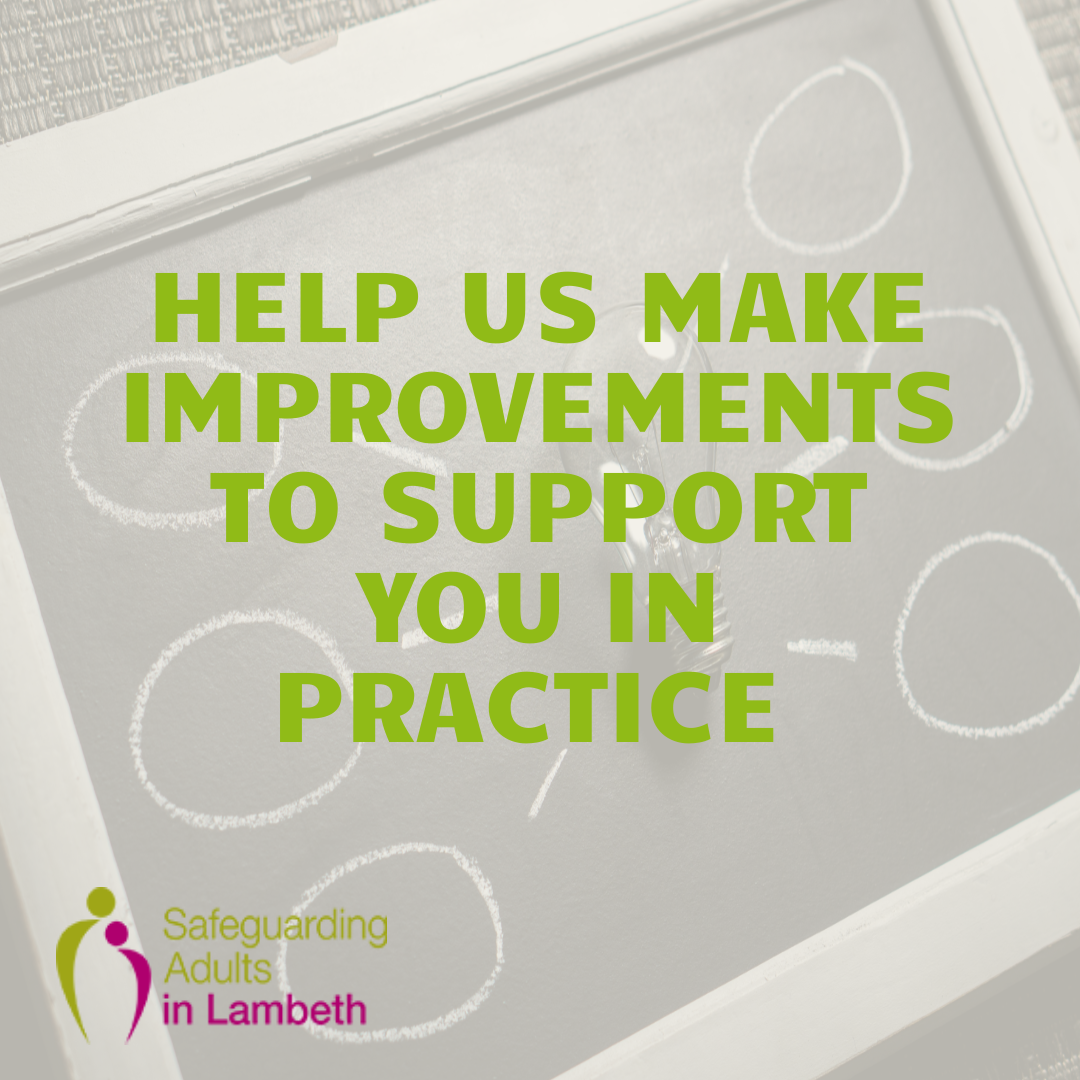 The Lambeth Safeguarding Adults Board is conducting a staff survey focusing on learning from Safeguarding Adults Reviews.
We want to hear from people across the partnership to help us gain a better understanding of how learning is understood in Lambeth.
It is important that the workshops and practice guidance developed by the Lambeth Safeguarding Adults Board benefit you, and support you in protecting adults at risk. Your responses will help us to make improvements and build on the good practice already being showcased across Lambeth.
Thank you - we really appreciate your time!