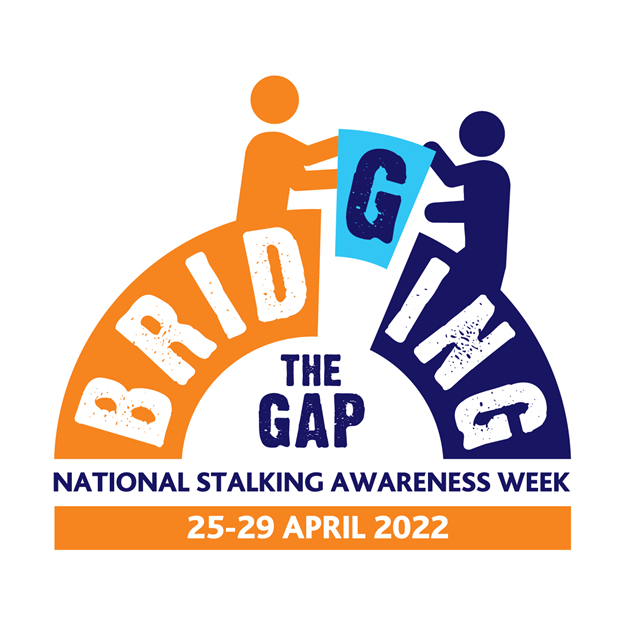 As part of Lambeth's wider 2021-2027 strategy to tackle Violence Against Women and Girls, LSAB invites you to observe National Stalking Awareness Week. Stalking can take many forms and is not just limited to physical instances but virtual ones too, like cyber-harassment, use of tracking applications or of domestic security cameras. It should be noted that a recent study showed that in 94% of femicides the killer had displayed behaviours associated with Stalking. Also noteworthy is that there are often reports of Stalking in the 12 months prior to domestic homicides, or those involving a current or former partner.
This year's theme is 'Bridging the Gap', in reference to the need to help facilitate access of victims to the criminal justice system and support networks. This highlights victims' need for Independent Stalking Advocates. In a survey and subsequent report created by the Suzy Lamplugh Trust, it was shown that access to ISAs not only greatly aided victims in their navigation of the criminal justice system but more generally the impact experienced in terms of their mental health.
If you believe yourself or someone else to be a victim of Stalking, the four associated warning signs are:
F

ixated

O

bsessive

U

nwanted

R

epeated
To report Stalking or Harassment, call 101 or 999 in an emergency.
Alternatively, you can call the National Stalking Helpline – 0808 802 0300
Resources, help and advice can be found on The Suzy Lamplugh Trust website.
Further information and support can be found via Paladin, the National Stalking Advocacy Service.
Lambeth has published a series of reports and reviews regarding Domestic Homicide that can be found here.